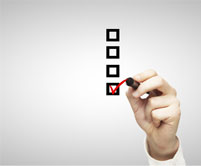 The International Osteopathy Board of Examiners (IOEB) is the principal testing agency for the European style osteopathy profession worldwide. Established in 2012, IOEB develops and administers standardized national examinations according to established guidelines. Among the benefits of the IOEB exams are:
promoting high standards of competence
enhancing professional credibility
In providing standardized written and performance assessments for the osteopathy profession, the International Osteopathy Examining Board develops, administers, analyzes, scores, and reports results from various examinations.
In its role as an international testing agency, the IOEB espouses no particular osteopathic philosophy, but formulates test plans according to information provided collectively by the osteopathic educational facilities, field practitioners, subject specialists, and a Practice Analysis of osteopathy.
Mission

The International Osteopathy Examining Board mission is to evaluate osteopathy college graduates using internationally accepted psychometric testing standards.